Approaches and departures. Rediscovery and consciousness. Everchanging dynamics and playing with genre limits – these determined the 360 Design Budapest exhibition's starting point this year.
We are getting closer to nature, which has become a redefined partner of our life lately. The exhibition shows a need, a desire, and a mission for representing the rediscovery of nature and reconnecting to it. This rediscovery pervades our way of thinking about materials, their use, also the responsibility and consciousness coming with them.

A pandemic, which demonstrated the values of human relationships and the importance of assuming responsibility for one another, started a new era in our thinking, which reshaped the pieces of our object culture coming from the hands of designers.
We take an approaching step for starting regional common thinking, for strengthening the collective Central-European design culture, in which the connection to nature and each other are both included. Water and nature, symbols of solicitude and rebirth, interwoven the exhibition. As you walk through it, the Hungarian and regional design objects transmit the message of a fertile new era. 
We live in the Renaissance of Hungarian design and product design; thus, the exhibition keeps a distance from the usual approach on purpose. The objects that turned from ideas into products in the last year feed from previous prominent creators' creative inheritance, using it as a springboard to elevate the perspective that characterises the sector more and more and brings an unconventional renewal in domestic design. 
360 Design Budapest's exhibition of this year represents creations of designers who are the sparkling pioneers of the product design's Zeitgeist who capture attention with their handcraft talent, experience in product design, manufacturing resourcefulness, consciousness, or fresh momentum. Although the objects are separated in a straight labyrinth, visually, they constitute one big whole to prove and shape trust in the visitor with their unison, inspiring the buyer to purchase Hungarian and regional products. Thus, we can consciously shape the objects of our environment with objects designed and created in our environment, rediscovered objects, shapes, and materials.
This year's exhibition opens its gates with new visions and, undeniably, with some comprehensive artwork endeavours to flatter, enchant, and underline Hungarian design's unmatched genius.
The online exhibition of the

360 Design Budapest

event can be visited via the following link:   

 
www.360dbp.com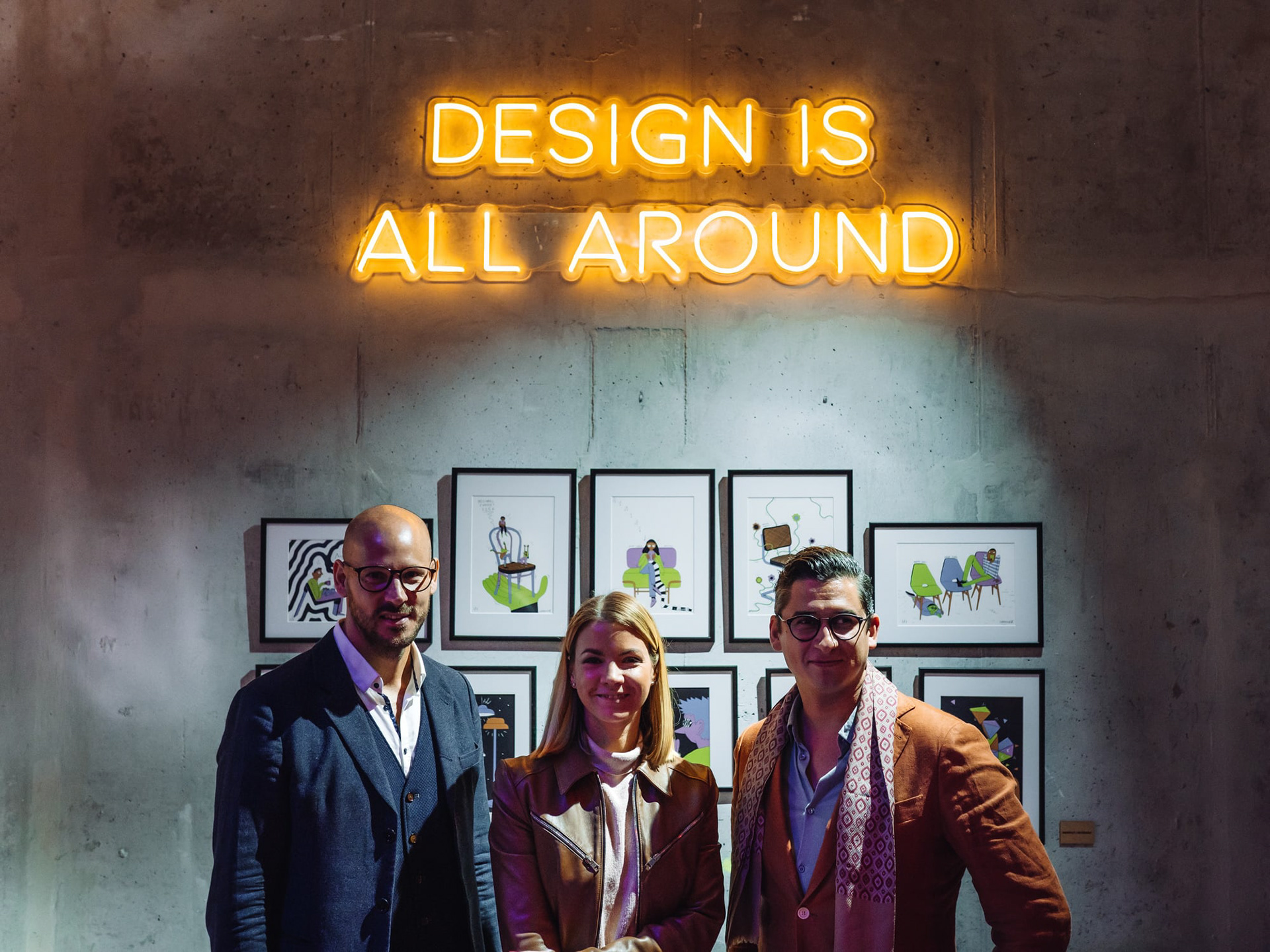 Lead designer: Gaspar Bonta, Anita Csatlós
Location:

 Bálna, Budapest, Hungary
Year of Completion:

  2021